Anambra highest UTME scorer fabricated results — JAMB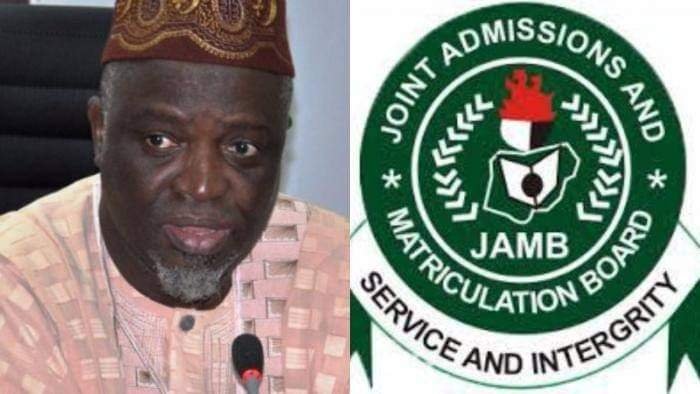 The Joint Admissions and Matriculation Board (JAMB) announced on Sunday its decision to invalidate the results of a student named Ejikeme Mmesoma, who had manipulated her Unified Tertiary Matriculation Examination (UTME) scores and falsely declared herself as the top scorer for 2023.
JAMB revealed that Ejikeme had used her artificially inflated marks to secure a N3 million scholarship from Innoson Motors and was about to be recognized by the Anambra State government before her deception was uncovered.
In an official statement, JAMB addressed the widespread media coverage celebrating certain candidates as high achievers in the 2023 UTME.
The board clarified that many of these reported results were fraudulent, with candidates using software tools to manipulate their scores and deceive the unsuspecting public.
One particularly disheartening case involved Miss Ejikeme Joy Mmesoma, who claimed to have achieved a score of 362 in the 2023 UTME and received a N3 million scholarship from Chief (Dr.) Innocent Chukwuma.
When an official from the Anambra State Government contacted JAMB to verify her claim, the board exposed Miss Ejikeme's actual score as 249, not the 362 she had fraudulently asserted.
She had fabricated her UTME result to obtain scholarships and other forms of recognition through deception.
The statement also highlighted another instance of fraudulent behavior, involving a candidate named Atung Gerald from Kaduna, who falsely claimed a total score of 380. Atung's ethnic group had advocated for special recognition, but JAMB disappointed them by confirming that he never applied for the 2023 UTME or sat for the exam.
JAMB urged the public to verify candidates' claims with the board before bestowing undeserved honors, cautioning that certain software exists to generate fake results and propagate them for amusement.
Sponsors of these candidates exploit these fabricated outcomes to defraud well-meaning Nigerians, such as Dr. Innocent, the founder of Innoson Motors, who genuinely seeks to celebrate academic excellence by investing in the education of young Nigerians.
Regarding Ejikeme's punishment, JAMB declared its intention to nullify her result and pursue legal action against her.
The board commended individuals like Dr. Innocent Chukwuma and encouraged other Nigerians who wish to invest in the futures of genuine students not to be discouraged but rather to obtain authentic results directly from the board, as the Anambra State Ministry of Education had done.
The board clarified that the authentic results remain in its possession and will be transmitted to the candidates' chosen institutions at the appropriate time.
JAMB disclosed that Miss Mmesoma had requested her UTME result through the board's platform, subsequently inflating her scores manually and affixing them to the 2022 UTME result sheet.
However, unbeknownst to her, the board had changed the design of the 2023 UTME result sheet.
Her original score remains 249, as it cannot be altered. Due to her deceitful actions, Miss Mmesoma will face prosecution, and her original result will be invalidated.
The board plans to investigate other candidates claiming higher scores than they actually obtained.
"Once these discrepancies are discovered, their original results will be promptly withdrawn, and relevant security agencies will handle their prosecution," JAMB said.