Fuel Subsidy Removal: Corruption Highlighted as Key Concern by NDD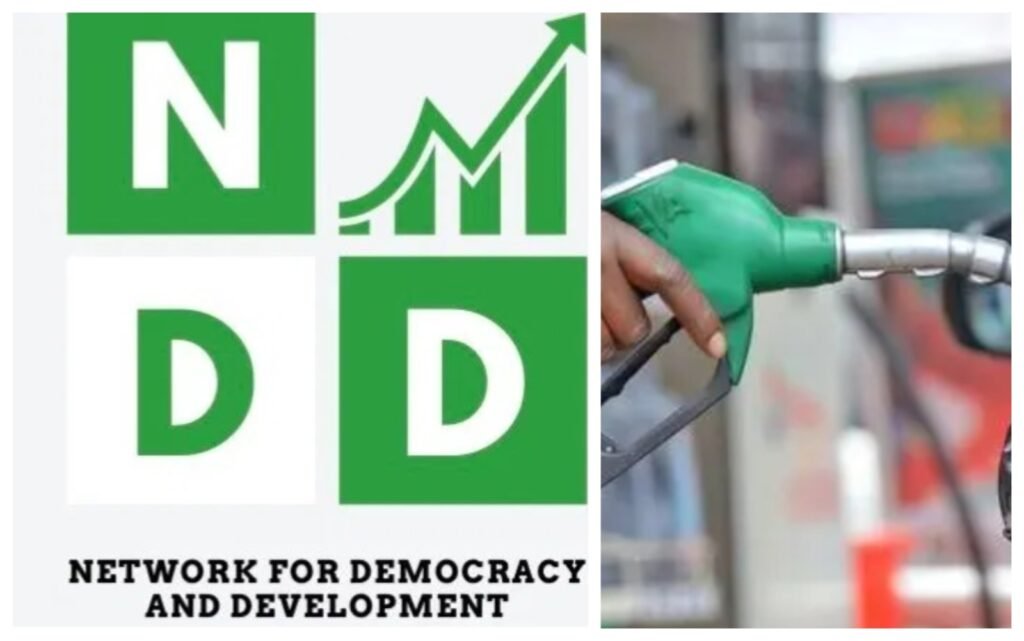 The Network for Democracy and Development (NDD), a civil society organization with members across Nigeria, has released a communiqué, signed by Tajudeen Alabede, the National Coordinator, and Muhammad Jameel Muhammad, the General Secretary, addressing the recent removal of fuel subsidy by the Federal Government.
Following extensive consultations with stakeholders nationwide, the communiqué, sent to AfriReporters, reflects their position on the new policy.
According to Alabede, "The removal of fuel subsidy has generated a national debate, and it is crucial to address the underlying issue of corruption. Our observations and concerns highlight the need for effective measures to combat corruption in the oil industry."
The NDD's communiqué emphasizes the following key points. Firstly, they note that the decision to discontinue fuel subsidy appropriation by the former President Muhammadu Buhari's administration has sparked a renewed debate on the issue of subsidies in the oil industry.
The General Secretary of NDD states, "The removal of fuel subsidy has been a long-standing debate, and it is important to consider its ramifications and the management of this decision."
Inadequate stakeholder consultation and failure to address the root causes of the subsidy problem are also highlighted as concerns. NDD stresses the need for transparency and effective engagement with stakeholders.
As stated in the communiqué, "The removal of fuel subsidy should have been preceded by extensive consultations with stakeholders, addressing the root causes of the problem and outlining clear mitigating measures."
Furthermore, the organisation expresses disappointment in the government's narratives that tend to criminalize fuel subsidy rather than addressing corruption. They call for a shift in focus and urge the government to tackle corruption head-on.
"Corruption is the elephant in the room that must be addressed," says Tajudeen Alabede. "We must redirect our efforts towards combating corruption, as it is the primary reason fuel subsidy became unsustainable."
The communiqué also highlights the need for empirical data to support the removal of fuel subsidy.
Muhammad Jameel Muhammad states, "The government has not provided sufficient empirical data linking the removal of fuel subsidy to improved well-being among citizens. It is essential to consider the concrete impact of this decision on the Nigerian people."
In response to their concerns, the NDD puts forth a series of recommendations aimed at addressing corruption, curbing criminal activities in the oil industry, tackling poverty, and ensuring the judicious utilization of funds saved from fuel subsidy removal. They call for the establishment of a high-powered panel to investigate alleged mismanagement and emphasize the importance of stakeholder engagement and public communication.
"We believe that by addressing corruption and implementing our recommendations, we can pave the way for sustainable development and progress for our nation. We call on all Nigerians to join forces with the government as we tackle this national challenge together," Alabede concludes.