Gov Sanwo-Olu inaugurates Oke-Odo Junior High School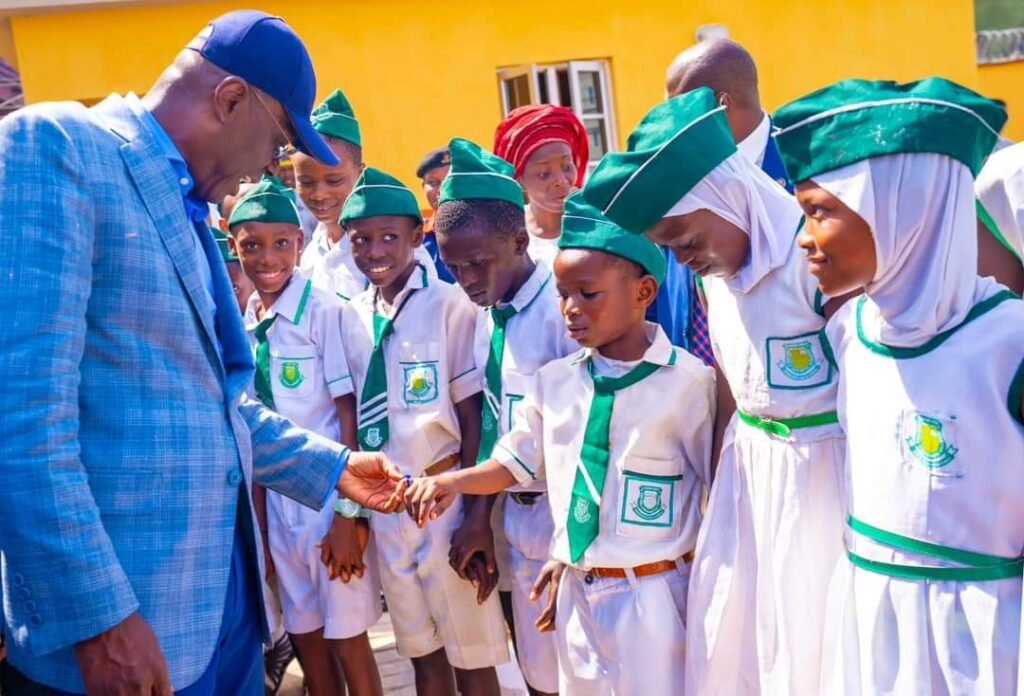 Lagos State Governor, Mr Babajide Sanwo-Olu, has inaugurated Oke-Odo Junior High School.
The governor disclosed this on Saturday May 27, 2023.
According to Sanwo-Olu, the project is aimed at reiterating his commitment to the quality education in the state.
"We commissioned (sic) the Oke-Odo Junior High School (Education District IV) at Ebute-Metta in Lagos Mainland," the governor said.
He added that "The facilities in the newly commissioned (sic) Oke-Odo Junior High School are 15 blocks of classrooms, a laboratory, a Staff room, a Sick Bay, a Principal Office, a Vice Principal Office, 36 toilets, and a multi-purpose sports facility for lawn tennis, volleyball, basketball, and badminton."
Sanwo-Olu stated further that, "We will stop at nothing to ensure that the very best is pushed forward at all times.
"Our investment in the education sector and in the future of our children have continued to yield the desired outcome through the good performance of Lagos State public school students at both State and National competitions.
"We are geared towards attaining a global standard for effective learning and teaching. That is our goal for education in Lagos."