Buhari dismisses NIPC Boss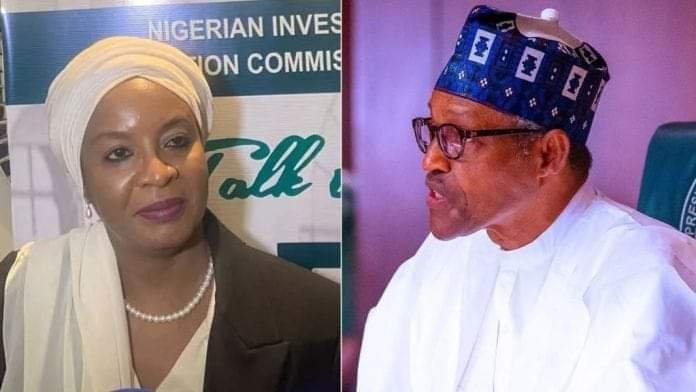 The Federal Government of Nigeria, FGN, has fired Hajiya Saratu Umar, the Executive Secretary / Chief Executive Officer of the Nigerian Investment Promotion Commission, NIPC.
Femi Adesina, President Muhammadu Buhari's aide on Media and Publicity, disclosed this in a statement to Niyi Adebayo, the Minister of Industry, Trade and Investment on Thursday April 6, 2023.
"Mr President directs the Honourable Minister to appoint the most senior officer in rank to take over her position in the interim," the statement reads.
Reacting to the message, a patriotic Nigerian, Oluwafemi Gabriel Folorunso said that the sacking of the NIPC boss must have been the aftermath of the wrong doing in the side of the commission's head as President Buhari is not known for staff lay-off throughout his 8 years tenure of ruling the country.
"The first termination of appointment I have seen in Buhari Government in 7 years 10 months," Inocent Jumbo added.