Obasanjo writes UK court, seeks clemency for Ekweremadu, wife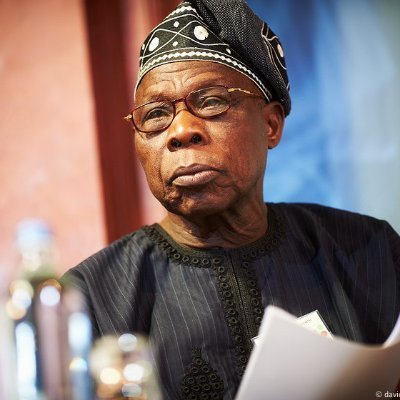 Former President Olusegun Obasanjo has written the Central Criminal Court in
Old Bailey, London asking for clemency for Senator Ike Ekweremadu and his wife Beatrice.
Obasanjo, in a letter dated April 3 and addressed to the Chief Clerk of the court, urged that the relationship between Nigeria and the United Kingdom(U.K.) be considered.
He added that the health of Ekweremadu and his 25-year-old daughter, Sonia, be also taken into consideration by the court.
An international Affairs scholar, Prof. Bola Akinterinwa, and a retired Nigerian Envoy, Adamu Emozozo, welcomed Obasanjo's intervention.
The British court had a fortnight ago convicted the Ekweremadus and a medical doctor, Obinna Obeta for attempting to deceive a 21-year-old Lagos street trader, David Nwamini, into donating a kidney for Sonia.
Sonia was, however, cleared by the court which set the sentencing of her parents and Obeta for a later date.
The Ekweremadus ordeals began in February 2022, when Nwamini was falsely presented to a private renal unit at Royal Free Hospital in London as Sonia's cousin in a bid to convince doctors to carry out an £80,000 transplant surgery.
While the six-week trial lasted, the prosecutor Hugh Davies KC, told the court that the Ekweremadus and Obeta had treated Nwamini and other potential donors as "disposable assets – spare parts for reward". Davis accused them of entering an "emotionally cold commercial transaction" with Nwamini.
The behaviour of the Ekweremadus, said the prosecutor, was "entitlement, dishonesty and hypocrisy."
But in his letter, Obasanjo pleaded that the punishment that might be passed on the Ekweremadus should "take their good character and parental instinct and care into consideration."
The five-paragraph letter, a private correspondence, is titled "Re: Ike Ekweremadu."
It reads in part: "Mr Chief Clerk, I am very much aware of the current travails and conviction of Ike Ekweremadu and his wife in the United Kingdom resulting from their being charged with conspiring to arrange the travel of a 21-year-old from Nigeria to the U.K. in order to harvest organs for their daughter.
"I do realise the implications of their action and I dare say, it is unpleasant and condemnable and can't be tolerated in any sane or civilised society.
"However, it is my fervent desire for the very warm relations between the United Kingdom and the Federal Republic of Nigeria; for his position as one of the distinguished Senators in the Nigerian Parliament, and also for the sake of their daughter in question whose current health condition is in danger and requires urgent medical attention, you will use your good offices to intervene and appeal to the court and the government of United Kingdom be magnanimous enough to temper justice with mercy and let punishment that may have to come to take their good character and parental instinct and care into consideration."
Akinterinwa, a former director-general of the Nigeria Institute of International Affairs (NIIA), said Obasanjo's letter fits perfectly into international diplomatic decorum.
He said he personally liked how Obasanjo structured his letter along three issues.
First, he said the letter was symbolic because it took care of the questions – who is writing and what is his locus standi?
Akinterinwa noted that he was happy with how Obasanjo introduced himself as an officer commissioned into the West African Frontiers Force in 1958 and the fact that he rose to the rank to become a full General. He added that it was also noteworthy that the former President informed the court that he received the surrender of the Biafra Government, which led to the end of the Nigerian Civil War.
He also took note of Obasanjo's self-introduction that he was a former head of state and thereafter elected twice as Nigeria's president.
According to the former NIIA boss, Obasanjo also showed that he knows Ekweremadu very well as a former deputy Senate President and as a member of the Peoples Democratic Party (PDP) like him. According to him, Obasanjo also confirmed that Ekweremadu and his wife have a non-governmental organisation they are managing.
He submitted that international criminal can still be pleaded for and that did not mean the judge would not apply the law.
"I like the structure and simplicity of the issues he raised. It fits perfectly into international diplomatic decorum," he said.
Emozozo, who was an ambassador, the Embassy of Nigeria, Brasília Area, Brazil and former Director of Multilateral Economic Affairs, Ministry of Foreign Affairs, said "Obasanjo's letter to the court is in good fate."
According to him, Obasanjo is not interfering in the case, adding that he has done the right thing pleading for mercy as a father, former Nigeria's president, and international diplomat.
He noted that Obasanjo's intervention is acceptable in international diplomacy.