UAE supermarket, Expo Centre, offers 75% discount to customers during Ramadan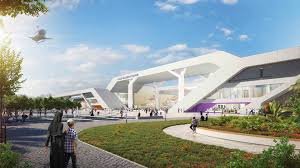 A very popular supermarket and recreation center, Expo Center, in the United Arab Emirates has approved a seventy-five percent discount for its customers.
The supermarket, which is located in the big city of Sharjah in UAE, disclosed that the discount will be approved during its 40th edition of Ramadan Nights 2023.
According to the CEO of Expo Center Sharjah, Saif Mohammed Al Midfa, all shoppers are offered up to 75 percent discount on the prices of products.
The event, which is said to host over 2.5 million visitors around the world, will kick off on April 5 and end on April 21, 2023.
Amusement is from 5 pm to 1 am during Ramadan and from 3 pm to 12 am during the Eid celebration, said Al Midfa.
Exhibitors are expected to shop different things of historical, cultural and religious heritage during the holy month at pocket-friendly prices.
Al Midfa maintained that the exhibition will provide an extensive and inviting space for families and individuals to relish delightful Ramadan evenings over the subsequent 17 days, all while indulging in a distinctive shopping experience at competitive prices.
On the same note, the Chairman of the Sharjah Chamber of Commerce and Industry (SCCI), Abdullah Sultan Al Owais and the Chairman of Expo Centre Sharjah also added, "The event carries both economic and social significance, offering a platform to bolster the retail sector while highlighting its social aspects through fostering social cohesion and supporting heritage activities and cultural exchange in a joyful and positive atmosphere."