APC suffered serious intimidation during presidential election: Ginika Tor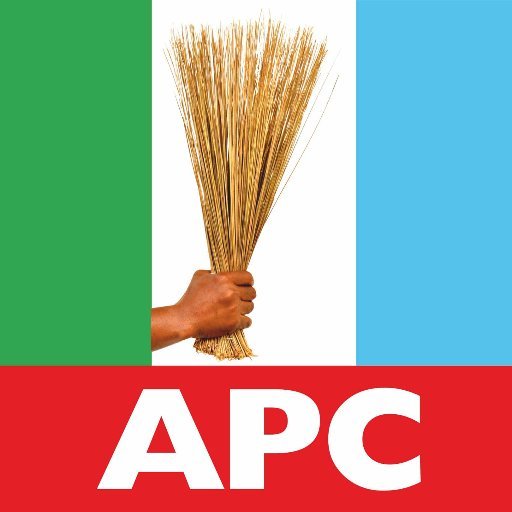 A chieftain of the ruling All Progressives Congress (APC) from Enugu State Hon Ginika Tor at the weekend reeled out the intimidations suffered by party supporters in the Southeast during the February 25 presidential and National Assembly polls.
She maintained that "should it not be for protest votes and sentiment of religion, Tinubu would have garnered more votes in the region."
Tor, who is a Commissioner representing Enugu State at the Federal Character Commission (FCC), said aside from the threat of physical assault on anybody perceived to be sympathetic to APC candidates, religious leaders were alleged to have instructed people not to vote for Tinubu.
Speaking with newsmen in Abuja at the weekend at a briefing organised by the Omalegwuoku Progressive Initiative/Igbo Kwenu for Asiwaju/Shettima, the APC leader said many people from the region were mandated not to vote for any other presidential candidate except Peter Obi of the Labour Party (LP).
Tor, who is the national leader of the group, cited how APC supporters in her village who had assured her of their votes for Tinubu could not even go to their polling units on election day for fear of being attacked and killed.
She said, "Some of them (voters) could not even look me in the eyes in Enugu state. If we check, my unit votes could be the highest. Some people could not even go to their unit as they were afraid of being killed. Some people's houses were burnt. That shows you the level the Labour Party took this election.
"They were instructed by the Parish Priest—they were mandated not to vote for any other party but Obi. I feel that is wrong because they were taking the undue influence of someone you have a spiritual relationship. And that should stop.
"I want to make this plea to every religious head, please don't play god, you said God should give you a leader and he has given you a leader, and you want to be god.
"I wonder how people can come into the election with a mindset that it must be only one candidate. If you know it is only you, what was the calculation that you made on the ground that it could be only you? Is it just religious sentiment or ethnic bias? Some of us are not carried away by that. We look at antecedent.
"At this point, we need a man that can change the narrative and the only thing they hold against this man is age—I have done my research—and health.
"Should it not be for protest votes and sentiments of religion, but I used to tell my people that God used the foolish thing of this world to confound the wise.
"For the talk of Muslim/Muslim ticket, we have been having Muslim/Christian votes in Nigeria, and Nigerians still complain. God will now use something that looks strange to change our situation in this country, that is my belief."
Taking a swipe at the LP candidate, Tor recalled how Obi once tweeted before the election" that if he is not coming out to serve Nigerians, he will not win, and God heard the prayer."
Speaking in the same vein, Hon. Chukwuemeka Idimogu, a serving member of the Lagos Assembly, representing the Oshodi/Isolo constituency, recalled how he had to protest to his Reverend Father for always using the phrase "Obedient" in the Mass during the campaign period.
He said: "I am a Catholic, and I will tell you, I am from Lagos state, even in my Church, it got to a level they will use the phrase—"try to be obedient" while the service is going on. They will say try to be obedient to this, obedient to that—I had to call my Reverend Father, why are you always using obedient? Because in the mass, it is not only "Obidents" that are there. you have the "Articulated", Batified and others. They are all your children. In a church, you are now talking about "Obidents alone.
"If you look at Peter Obi's history, even while he was governor of Anambra state, he divided the state between Anglican and Catholic, it has always been his style. He goes a long way to bring a big division between the Muslims and the Catholics, even the Christians, it is not the best way to go."
Congratulating the President-elect and APC for the victory, the leader of the group, Hon Tor stressed the need for all Nigerians to give peace a chance. She particularly appealed to her kinsmen to embrace peace.
"We wish to inform our Ibo brothers and sisters and indeed Nigerians to give peace a chance and join hands to work with our Principals as they embark upon the task of rebuilding our Country. We the members of OPI/ Igbo Kwenu for Asiwaju/Shettima wish to assure them of our continued support and cooperation always.
"We at OPI/Igbo Kwenu for Asiwaju/Shettima look forward to continuing supporting the programs and policies of the Asiwaju-led Federal Government to deliver dividends of democracy to our teeming people and we shall concert our efforts to peacebuilding amongst the parts of Nigeria towards the unity and prosperity of Nigeria."