"APC is the only party that can win 2023 presidential election" — Gov Wike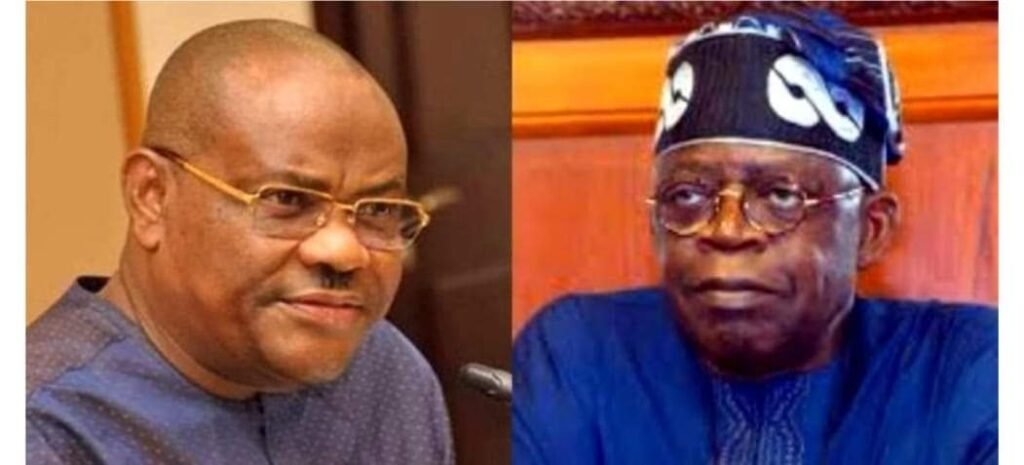 Rivers State Governor, Nyesom Wike, has said that the All Progressive Congress (APC) is the only party that can win the 2023 presidential election.
Gov Wike said this in his address to BBC Africa in London, on Wednesday December 28, 2022, after the G-5 Meeting with APC Presidential Candidate, Bola Ahmed Tinubu.
"I have instructed my colleagues in the G-5, the only party that can win the 2023 Presidency is All Progressives Congress APC, and we must do everything possible to approach the Southern Nigeria leadership of the party under my immediate past successor and boss, His Excellency Rt. Hon. Chibuike Rotimi Amaechi, and the Deputy Senate President, His Excellency Rt. Hon. Ovie Omo-Agege, to fine-tune all arrangements for that," Wike said.
He added, "We have met with the APC Presidential Candidate, Ahmed Bola Tinubu. He directed that we officially defect from the PDP to APC, which is a very impossible idea at the moment since some of my colleagues are having PDP Tickets.
"I personally told Tinubu to allow us stay in PDP and do the job, and after 2023 victory, I will collapse every remnant of PDP under my faction in Nigeria, beginning with Rivers State."
Wike stated further that "On my Governorship Candidate Sim Fubara, all I have to say is, let APC win the Presidency and National Assembly first, that should be our priority as Rivers people for now.
"As to the rumour that we have endorsed Labour Party Candidate, Mr. Peter Obi, you should understand that we are talking about Presidency of Nigeria, not Traders' Union nor Anambra Governorship election here."