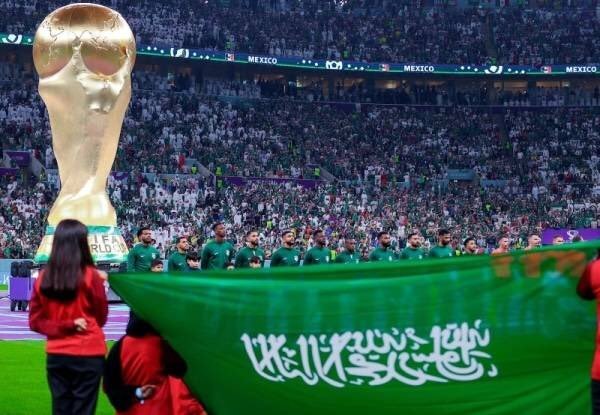 The Federation of International Football Association, FIFA, has disclosed that Saudi Arabia will host World Cup 2034 after Australia withdraws its bid.
The Asian giant had earlier submitted its bid to FIFA to host the men's event after football's governing body restricted the process to countries from Oceania and Asia.
Australia was the only country projected as the only potential challenger to Saudi Arabia.
On Tuesday, FIFA announced it had received a single bid from the Saudi Football Federation to host the most popular international football competition in the world.
"Having taken all factors into consideration, we have reached the conclusion not to do so for the 2034 competition," it said.
"Football Australia is ambitious to bring more major tournaments to our shores. We believe we are in a strong position to host the Women's Asian Cup in 2026 and then welcome the greatest teams in world football for the 2029 FIFA Club World Cup."
Meanwhile, Amnesty International had called for "human rights commitments" to be agreed with any hosts before the final decision was made.
Steve Cockburn, the head of economic and social justice of the body, said: "FIFA must now make clear how it expects hosts to comply with its human rights policies. It must also be prepared to halt the bidding process if serious human rights risks are not credibly addressed.
"The best chance for FIFA to obtain binding guarantees to protect workers' rights, ensure freedom of expression and prevent discrimination linked to the World Cup is during the host selection process – not after the hosts have been confirmed and tournament preparation has begun."