Anxiety as grows as Supreme Court sets to rule on President Tinubu election's victory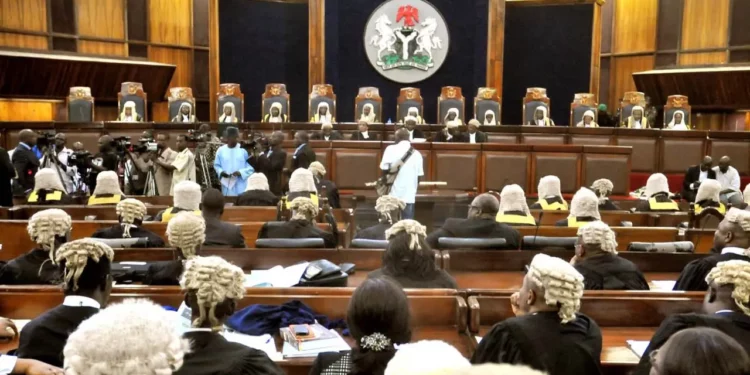 The election that brought in Nigeria's President, Bola Ahmed Tinubu, will face yet another acid test later on Thursday as the Supreme Court, the country's highest, is due to decide on whether to uphold or quash the February 25 victory.
President Tinubu's two leading oppositions, Atiku Abubakar of the People's Democratic Party and Peter Obi of the Labour Party, alleged that the election was marred by irregularities and are seeking to overturn the election that brought in the incumbent Nigerian leader.
The Supreme Court is the apex court in Nigeria and its decision will be final.
In a final effort to overturn a result widely acknowledged by the international community, the two oppositions urged the Supreme Court on Monday to vacate a Sept. 6 tribunal ruling confirming Tinubu's victory.
Mr Abubakar of the PDP argued that a certificate that President Tinubu presented to the electoral empire differed from the one purportedly issued by Chicago State University. While Mr Obi, presented that Mr Tinubu was not qualified to contest for Nigeria's presidency.
Since Africa's most populous nation returned to democracy in 1999, no legal challenge to the outcome of a presidential election has succeeded despite a history of electoral discrepancies.
A presidential candidate is declared to have won in the Nigerian constitution if he or she receives at least a quarter of the votes cast in at least two-thirds of the 36 states and Abuja, the capital.
The opposition and Tinubu's lawyers have each interpreted the provision in various ways.