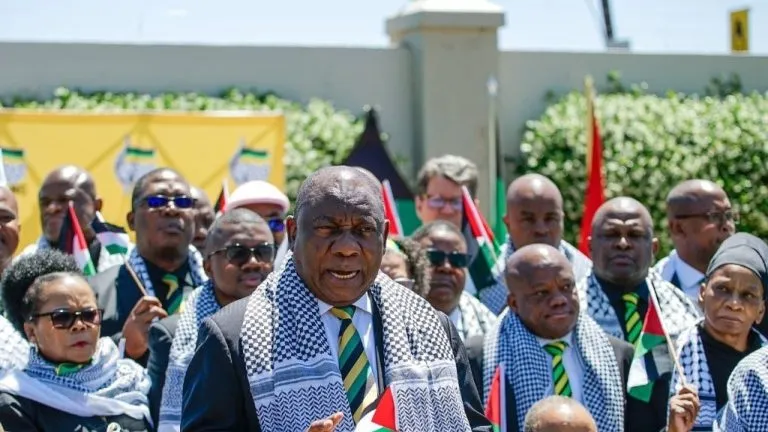 President Cyril Ramaphosa of South Africa has expressed solidarity with Palestinians in the face of the latest face-off between Israel and Hamas fighters.
In a video posted on X on Saturday, the South African leader said, "The main way to address the Palestinian-Israeli conflict is to implement the two-state solution and establish an independent Palestinian state."
Ramaphosa, who was putting on the Palestinian Kufiyah, an icon of Palestinian resistance, extended his condolences to the families of the civilian victims during the recent clashes on both sides (Gaza Strip and Israel).
He stressed that "The Israeli order to evacuate more than a million people from northern Gaza to its south would make the matter worse."
He pledged "South Africa's solidarity with the Palestinian people and its support for a peaceful solution," saying further that "a peaceful solution to the ongoing conflict between Israel and Palestine will reflect positively on the entire Middle East."
The Hamas group and other Palestinian factions in Gaza, launched Operation Al-Aqsa Flood in response to "the continuing attacks by Israeli forces and settlers against the Palestinian people, their property, and their sanctities, especially Al-Aqsa Mosque in occupied East Jerusalem."
No fewer than 1,300 people were killed in Israel in the waves of attacks while over 2,300 people have been killed in Israel's bombing campaign of the Gaza Strip in response to the attacks by Hamas, Palestinian authorities say.