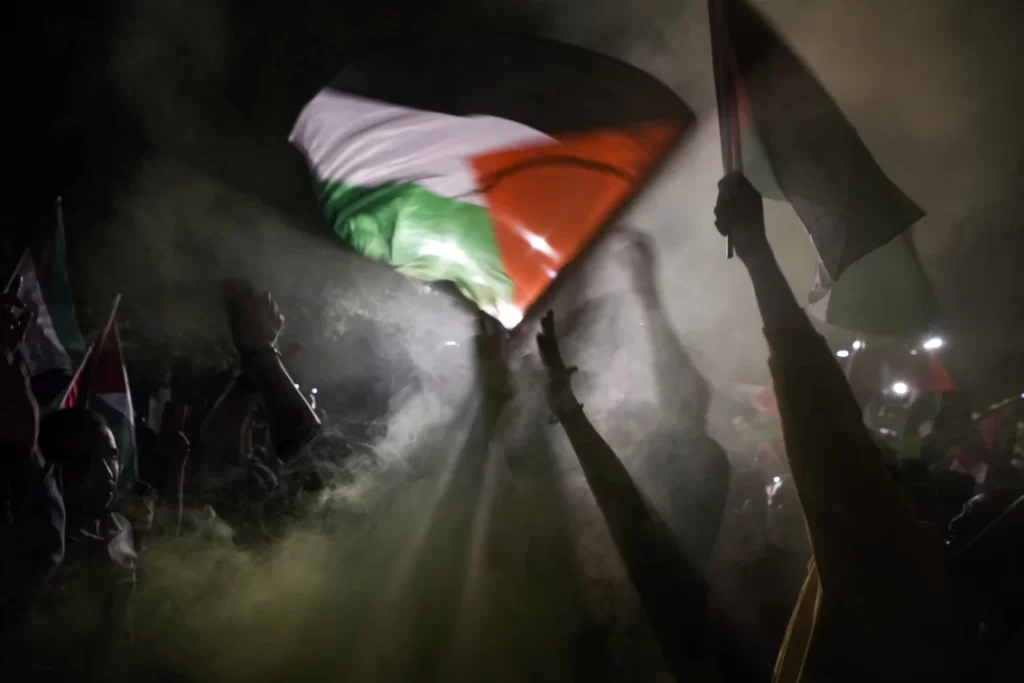 Thousands of pro-Palestine South Africans demonstrated outside the US Consulate in Johannesburg, as the bloody conflict between Israel and the militant group, Hamas, continues.
The protesters condemned Washington's decision to give weapons to Israel, which is now being used in a deadly confrontation with Hamas in Gaza.
Protesters were seen waving Palestinian flags and carrying banners with messages of support and solidarity with the Palestinian people outside the embassy.
Some of them said they came out to demonstrate solidarity with Palestinians who have been violently oppressed for decades by Israel.
Participants outside the US consulate demanded the expulsion of Israel's ambassador to South Africa.
In Cape Town, a similar protest was held, with people demanding an end to the raging violence in the region.
Earlier, South Africa's Department of International Relations and Cooperation (DIRCO) appealed for an immediate cessation of hostilities between Israel and Palestine.
So far, more than 1,200 people have been killed in Gaza since Israel launched its air strikes, with 338,000 displaced
At least 1,200 people in Israel were killed during the weekend attacks by Hamas.
In the meantime, the US government said it has commenced talks with Israel, the UN and Egypt to give access to aid into Gaza and provide safe passage out of the territory for residents.