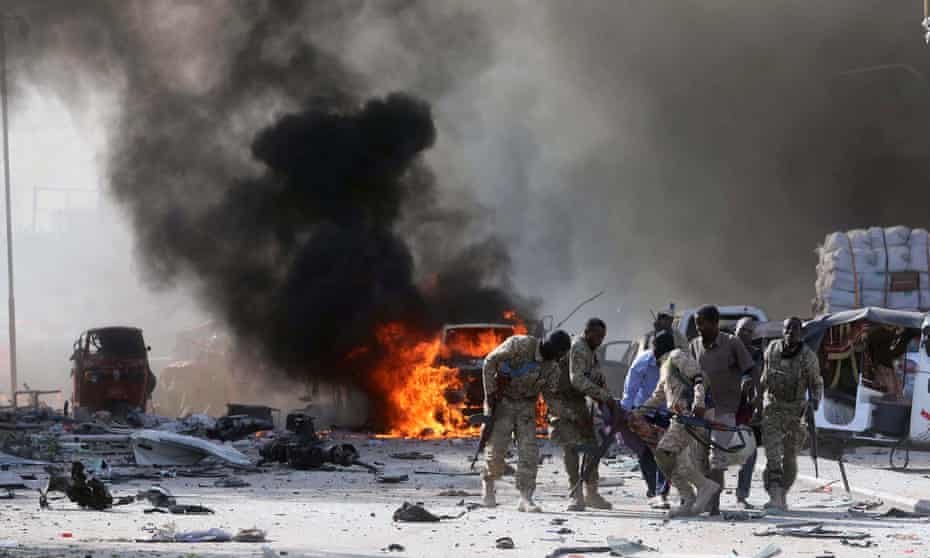 Not less than 10 people were killed and several others injured in the central Somali town of Beledweyne on Saturday after a truck bomb exploded at a checkpoint.
No group has claimed responsibility but the violent al Shabaab frequently carries out bombings in the Horn of Africa country.
Five police officers were killed when they fired on the truck in an attempt to stop it from hitting the checkpoint. An eyewitness said nearby buildings and shops, as well as the checkpoint, had been reduced to rubble.
"So far I have seen 10 dead people including soldiers and civilians and over a dozen others injured, but the death toll is sure to rise," police officer Ahmed Aden told Reuters.
In recent weeks, the government has commenced a large-scale offensive against al-Shabab, working together with local clan militia.
President Hassan Sheikh Mohamud,has pledged "total war" against the militants in a bid to end their reign of terror.
In recent years, the group's strategy has shifted away from direct military engagement to suicide bombings, raids, and killings of Somali and foreign officials.
It has also maintained its success in earning cash from local clans, collecting taxes, and operating courts outside of government supervision.
President Mohamud once said the group has 15,000 to 18,000 fighters, and UN analysts estimate its monthly revenue at around $10 million (£8.7 million).