President Tinubu hosts Rivers State elders, traditional rulers, others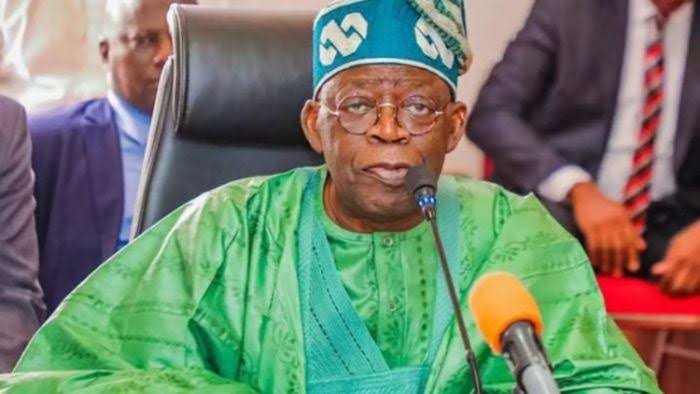 President Bola Tinubu has hosted a delegation of distinguished guests from Rivers State at the State House today, marking a significant gathering of prominent figures from the region.
The meeting, which was characterised by discussions on crucial regional and national issues, brought together Rivers State elders, traditional rulers, chiefs, as well as members of both the state and National Assembly.
The event, held within the opulent confines of the State House, underscored the importance of dialogue and collaboration between the federal government and regional leaders.
President Tinubu, who has prioritized unity and inclusivity since taking office, seized the opportunity to reaffirm his commitment to fostering harmonious relationships with leaders across Nigeria.
The Rivers State delegation, led by His Royal Highness, King Jaja V, included a diverse group of community leaders, legislators, and elders, all of whom play pivotal roles in the state's socio-political landscape.
The gathering provided a platform for them to engage in frank and constructive discussions on matters of mutual concern.
Key topics on the agenda included the state of security in Rivers State, infrastructural development, and the need for increased federal support in addressing pressing challenges.
Tinubu listened attentively to the concerns raised by the delegation, promising to explore viable solutions in collaboration with the state government and other relevant stakeholders.
Additionally, the meeting served as an opportunity for President Tinubu to express his administration's unwavering commitment to the unity and progress of Nigeria as a whole.
He emphasized the importance of synergy between the federal government and states in achieving sustainable development and maintaining peace and security.
In response, King Jaja V, speaking on behalf of the Rivers State delegation, commended Tinubu for his leadership and his willingness to engage in open dialogue with representatives from various regions.
He expressed optimism that the discussions held during this meeting would lead to concrete actions that benefit Rivers State and the nation at large.
The gathering, which lasted for several hours, ended on a positive note, with both President Tinubu and the Rivers State delegation expressing their readiness to continue working together for the betterment of Nigeria.
This meeting exemplified the importance of collaborative efforts between the federal government and regional leaders in addressing critical issues and fostering national unity.