Gabon: France, China react as Ali Bongo placed on house arrest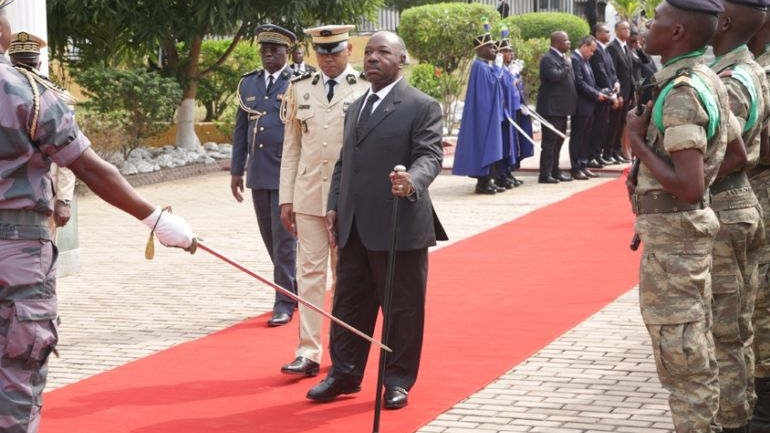 Military officers who deposed the President of Gabon Ali Bongo Ondimba said he has been placed under house arrest, the AFP news agency reports.
"President Ali Bongo is under house arrest, surrounded by his family and doctors," they military leaders said in a statement on state TV.
One of the president's sons had been arrested for "treason", the statement reportedly added.
The officers also announced they were annulling the results of an election on Saturday, in which President Bongo had just been declared the winner.
They equally announced the immediate dissolution of all state institutions, and closed the country's borders until further notice.
Bongo's overthrow brings an end to his family's 56-year hold on power in Gabon.
Meanwhile, France, the former colonial power in Gabon, said it is following events in the country "with the greatest attention", says Prime Minister Elisabeth Borne.
The Chinese authorities have also issued a statement on the takeover in Gabon. During a press conference, Wang Wenbin, a foreign ministry spokesman called on all sides to commit to peace talks in order to "restore normal order as soon as possible".
The Chinese official also emphasized the need for the personal safety of President Bongo to be guaranteed.