Zamfara faults security concerns as Poliovirus type 2 hits 21 cases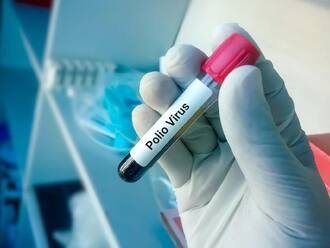 No fewer than 21 cases of poliovirus type 2 (CVDPV2) have been confirmed in Zamfara, northwestern Nigeria, from January to August, 2023, due to security challenges affecting the region.
The Chairman of the Northern Traditional Leaders Committee on Primary Health Care, His Royal Highness Samaila Mera, Emir of Argungu, disclosed this at a one-day meeting with traditional leaders from many remote areas in Zamfara.
The Emir of Argungu said the poliovirus type 2 which began from Zamfara State has affected 50 children in the country out of which 21 cases were recorded in the state.
He noted that: "Due to the security challenges, the state has the highest number of polio cases in the country because of the inaccessibility of most of the rural areas.
"The devastating security situation in the state has made access to many communities and children difficult or impossible.
"It has also created a risk of outbreak of vaccine-preventable diseases especially the mutated vaccine-derive poliovirus. For this reason, the state has the highest burden of the disease in the country."
His Royal Highness confirmed that the meeting was called to identify the number of places that were not accessible as a result of insecurity that has also affected the people and their businesses.
On his part, the chief executive officer of the National Primary Health Care Development Agency, Dr Faisal Shuaibu, said the meeting with the traditional rulers was called to identify strategies to halt the spread of poliovirus type 2 before the year runs out.
"We must strengthen partnership with security agencies to create safe corridors of our health care workers," he said.
Polio is a highly infectious disease that largely affects children under five years of age, causing permanent paralysis (approximately 1 in 200 infections) or death (2-10% of those paralyzed), according WHO.
The virus is transmitted from person-to-person, mainly through the fecal-oral route or, less frequently, by a common vehicle (e.g., contaminated water or food) and multiplies in the intestine, from where it can invade the nervous system and cause paralysis.