MURIC defends El-Rufai nomination amid protests, urges Senate to proceed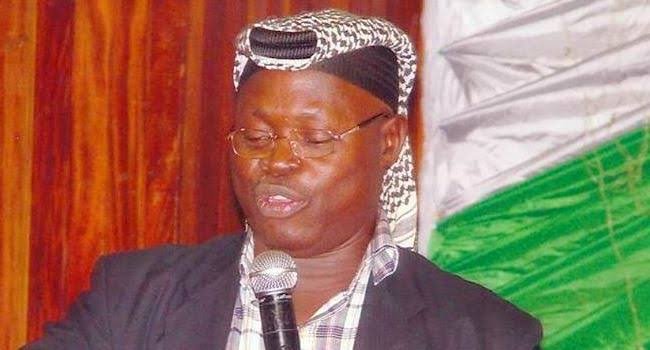 The Muslim Rights Concern (MURIC) has came to the defense of former Governor Nasir El-Rufai amid opposition to his nomination as a minister. A small group of protesters has voiced their disapproval of his candidacy on the previous day.
MURIC's Executive Director, Professor Ishaq Akintola, described the protesters as "rebellious subjects, enemies of peace, and merchants of regression." He asserted that they were sponsored and lacked sufficient knowledge of government operations.
The organization refuted the protesters' claims that El-Rufai was responsible for the alleged killing of their members, stating that the incident involved clashes with the Nigerian Army in which the former governor was not present. MURIC also dismissed accusations of property demolition, arguing that El-Rufai had acted in accordance with the law and should not be punished for carrying out due process.
Emphasizing El-Rufai's credentials and achievements, MURIC urged the Senate to ignore the protesters' demands and approve his nomination as minister. They highlighted his significance in the Nigerian political landscape, lauding his inclusion in President Bola Ahmed Tinubu's administration and presenting him with the Icon of Northern Dignity award.
According to MURIC, the protesters were a distraction and held little significance in both numbers and influence. The organization urged the Senate to proceed with the nomination and provide El-Rufai with the necessary greenlight to take on the ministerial position.