Breaking: Reps confirm appointment of service chiefs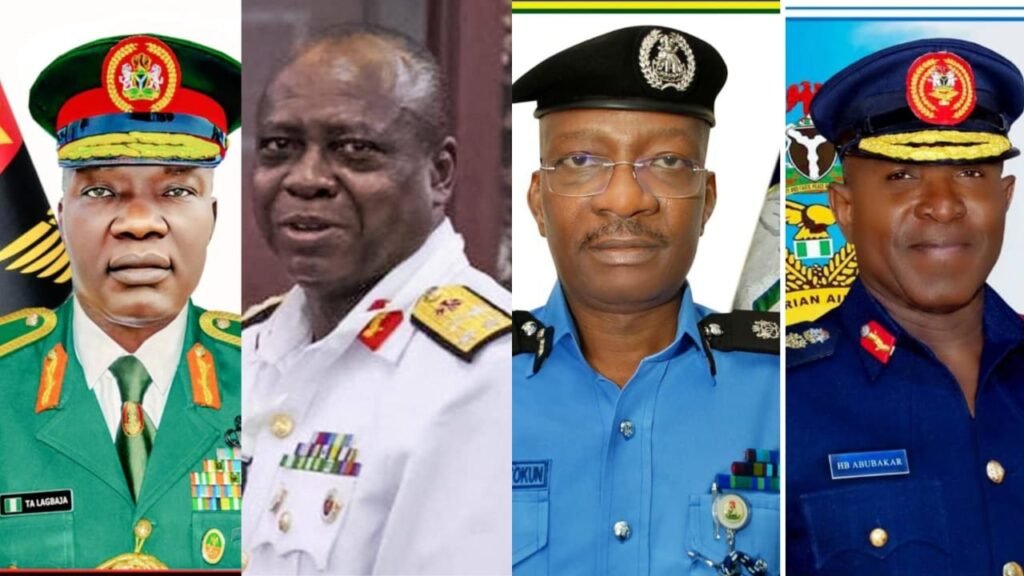 The House of Representatives has confirmed the appointment of the service chiefs recently appointed by President Bola Tinubu.
Their confirmation followed the adoption of the report of House adhoc committee which screened them.
The service chiefs confirmed are Maj. Gen. Christopher Musa (Chief of Defence Staff), Maj. Gen. Taoreed Lagbaja (Chief of Army Staff), Rear Admiral Emmanuel Ogalla (Chief of Naval Staff), and AVM Hassan Abubakar (Chief of Air Staff).
The green chamber had on Monday commenced the screening of the service chiefs days after the red chamber confirmed the appointment of the military chiefs.
The screening committee was led by the Majority Leader of the House, Julius Ihonvbere.
The Chairman of the Adhoc Committee of the House, Babajimi Benson, had said members of the Armed Forces must adhere strictly to the provisions of the Appropriation Act and urged them to work in synergy by sharing intelligence.
He had further said that the performances of the service chiefs would be reviewed by the National Assembly if they are confirmed.
The President had appointed the new service chiefs on June 19, 2023, exactly three weeks after his inauguration.