Japanese investors seal contract deal with Ikirun Community, plan to establish factory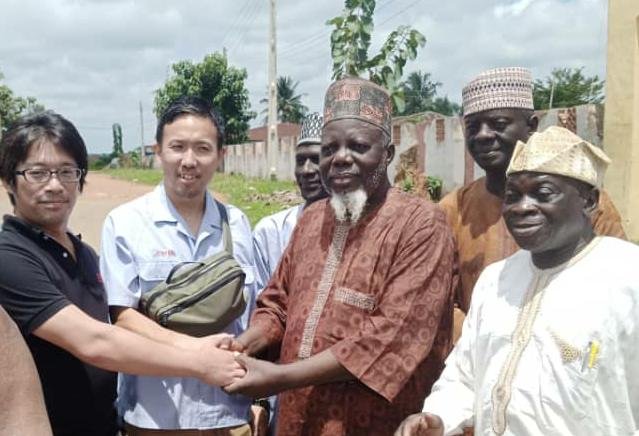 The Ikirun community in Nigeria is set to experience a boost in economic development with the signing of a contract deal with a group of Japanese investors. The agreement was officially sealed, marking a significant step towards progress and growth for the community.
While announcing the successful partnership on Wednesday, 5th of July, Mrs. Ikeola Adedeji, the head of administration of Ifelodun Local Government, praised the efforts of the National Ikirun Progressive Union under the leadership of Engineer Mustafa Adeleke Olawuyi for its efforts in facilitating the siting of the project in Ikirun.. The visit of the Japanese investors, led by Mr. Fujimoto Akimasa, was seen as a positive development that would contribute to the prosperity of Ikirun.
During their visit to the Ifelodun Local Government Secretariat complex, the Japanese delegation met with Mrs. Adedeji to discuss their plans. They expressed their intention to establish a water-filter factory in the Ikirun community, a project that holds great potential for employment generation and local economic empowerment.
Engr. Olawuyi hailed the collaboration between the Japanese investors and Ikirun. He emphasized the significance of this partnership, stating, "The establishment of a water-filter factory by the Japanese investors is a remarkable opportunity for Ikirun's economic growth. It will create jobs and bring valuable expertise to the community."
The Japanese investors reiterated their commitment to the project and emphasized their intention to hand it over to the Ikirun community. They expressed their appreciation for the warm reception and support from the local government and community members.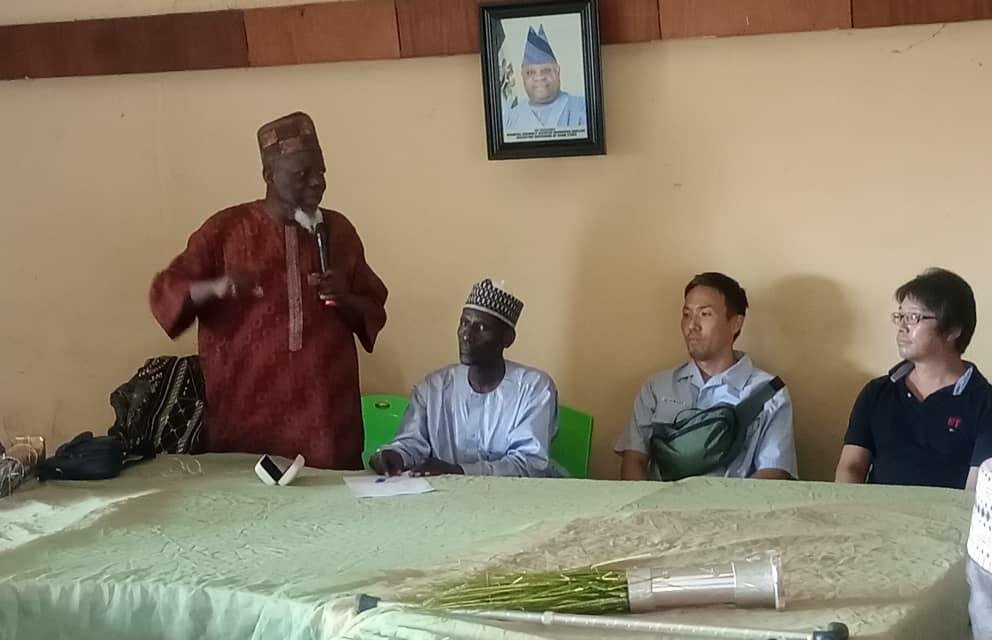 The event witnessed the presence of notable individuals, including High Chief Eesa of Ikirunland, NIPU General Secretary Chief Magistrate Abdullateef Ajala, Professor Yakubu Fabiyi, Chairman of the Board of Trustees, Prince Architect Lekan Usman, the Chief Balogun of Ikirunland, Alhaj Dauda Ayantayo, Captain Fatai Ajibolu, Dr. Tunde Lawal, Mrs. Oladipupo, Dr. Rasheed Adetoro, top leaders of Ikirun As-salaam Islamic Cooperative Union led by Alhaj Qassim Adegbite, and other distinguished Ikirun indigenes. Their presence showcased the unity and collective enthusiasm within the community.
With the establishment of the water-filter factory, Ikirun is poised to experience positive transformations and economic growth. The project will not only provide job opportunities but also contribute to the overall development of the community, enhancing its status as a thriving hub of innovation and progress.
The contract deal signifies a significant milestone for Ikirun and reinforces the community's commitment to attracting foreign investments and fostering sustainable development. The collaborative efforts between the Japanese investors and Ikirun are expected to yield fruitful results and open doors for future partnerships that will benefit both parties involved.