Nigerians lash Atiku over comment against U.S. call to Tinubu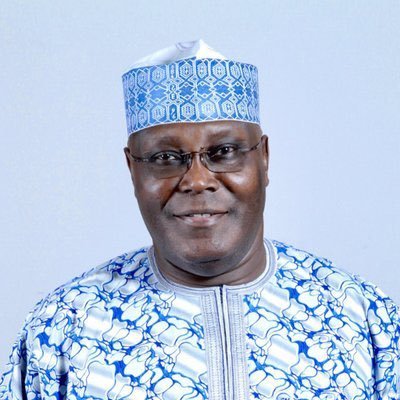 Nigerians have bashed former President Atiku Abubakar over his comment against U.S. call to Tinubu.
Atiku in a tweet on Thursday expressed disappointment over the United States' willingness to work with the president-elect, Ahmed Bola Tinubu.
He lambasted Anthony Blinken, Secretary of State, for calling Tinubu, to express the current US administration's desire to work with him.
The presidential candidate for the Peoples Democratic Party (PDP) expressed his displeasure via his Twitter handle on Thursday May 18, 2023.
Atiku maintained that the call is a contradiction to the position of the United States on the 2023 presidential election.
"I am in disbelief that @SecBlinken called Tinubu, a contradiction to the publicly stated position of the US on Nigeria's 2023 presidential election," Atiku said.
He added, "This is inconceivable considering that America, as the bastion of democracy, is well briefed on the sham election of February 25."
Atiku stated further, "To give legitimacy to the widely acknowledged fraudulent election in Nigeria can be demoralising to citizens who have hedged their bet on democracy and the sanctity of the ballot."
While reacting to Atiku's comment, Nigerians bashed him that he lacked the credibility to criticize the United States.
@Dipopeak reacted that the irregularities aren't enough to deny Asiwaju the victory. "Mr Alhaji Turakin Adamawa Atiku Abubakar, you think America feed on lies and misinformation? The irregularities are not enough to negate the overall outcome of the election sir," he said.
@LollyLarry reacted that Atiku is being deceived by lawyers who are ready to empty his pocket.
"I am in disbelief that this is coming from you. Well, just to remind you sir, you lost in the election and the earlier you accept defeat, the better for your health and purse, because you see those lawyers, they are just there to keep deceiving u so u can keep dropping dollars," she wrote.
While decrying Atiku's comment, another Nigerian, @MasuZafi, maintained that the former vice president is becoming bankrupt, saying that is the reason for his desperation.
"The man does not have access to plenty [of] dollars anymore (his own boys – Elrufai etc made that sure by reversing every BPE asset). Worst is that (munafukai) 'Hypocrites' have been tricking His Excellency former VP every four years since 2007," she said.