VC applauds EFCC, launches Zero Tolerance Club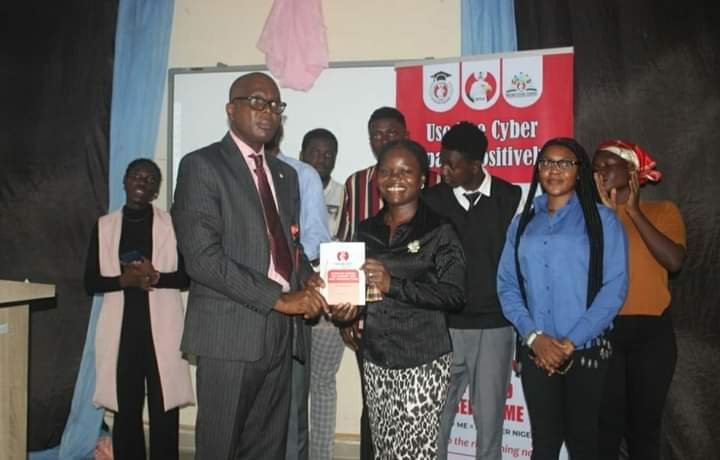 Professor Isaac Rotimi Ajayi of the Wellspring University, Benin City has applauded the Economic and Financial Crimes Commission for inaugurating the Zero Tolerance Club, ZTC in tertiary institutions.
The Vice Chancellor disclosed this on Tuesday, May 16, 2023, in the launching ceremony of the club in the university.
Professor Ajayi described the club as a motivator of hardwork and integrity among students at higher institutions.
He added that the initiative is in line with the vision and mission of the university's core value of zero tolerance for corruption.
Speaking at the ceremony, the representative of the EFCC Chairman, Williams Oseghale, Head of Public Affairs, Benin Command, said: "The ZTC is aimed at providing a platform for contribution and involvement of students and youth in the fight against corruption, promote a culture of patriotism, honesty, accountability, morality and responsibility among students; and reduce exposure to corruption in the school community."
Oseghale, therefore, enjoined the students to channel their God-given creative energies into useful and productive engagement.
Also speaking on the need for ZTC, the EFCC Boss, Abdulrasheed Bawa mentioned the urgent kick that must be taken against corruption, whose repercussions are undesirable for national progress, and charged Nigerian students to shun corruption and economic and financial crimes.
"Let me state clearly that yahoo yahoo is an abominable crime," the boss said.
Other members of the university also commend the commission on the laudable act for promoting hardwork and good value.
"Thanks for establishing the Club which he says will be beneficial to the students as they will follow processes and procedures and condition their minds to appreciate hardwork and good values," the Acting Dean of Students Affairs and Patron of the Club said.
According to the new ZTC president, "It is a call to help others to be of high integrity aimed at having a better country. It is to raise a generation that are accountable and transparent."