Nigerian Army highlights successful troop operation requirements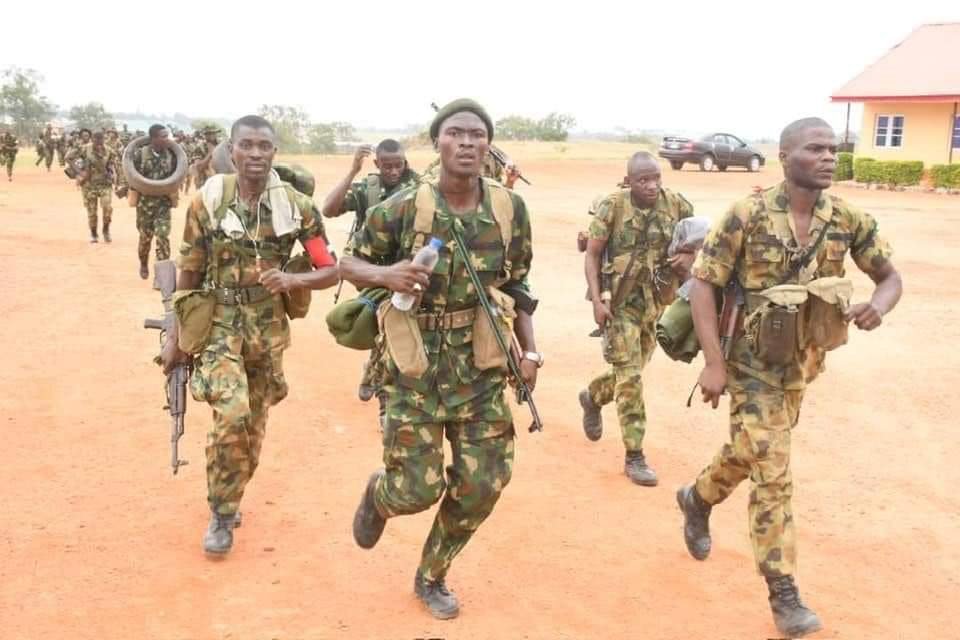 The Nigerian Army has highlighted the requirements for maintaining the level of recent successful operations in the country.
Lieutenant General Faruk Yahaya, the Chief of Army Staff disclosed this in a ceremony on Sunday, May 7, 2023.
The ceremony, held at the Small Arms Range Miango, Jos, Plateau State, marked the closure of the Nigerian Army Inter Formations Combat Company Cross Country Competition 2023.
Speaking at the occasion graced by many government officials and traditional rulers from Jos, Yahaya said: "Troops of the Nigerian Army (NA) must continually train in order to maintain the level of operational successes recently recorded in decimating criminalities in the country."
He added that to be successful during operations, troops must be fit, have endurance and combat ready to face the adversaries, adding that that was the essence of the combat competition.
The Chief of Staff also commended that programme organizers, particularly Major General Abdulsalami Bagudu Ibrahim, the General Officer Commanding 3 Division and Commander of Operation SAFE HAVEN in Jos.
He stressed that the lessons learnt from the combat competition will not only go a long way in improving the future performance of troops, but also serve a means to enhance troops physical and mental well-being towards successes in their military expenditures.
He further commended the participants for the team work, discipline and spirit of sportsmanship displayed throughout the competition.
While presenting trophies to the winners, Yahaya urged the participants to embrace the culture of individual fitness training and spirit of teamwork.
"Participants for the competition were drawn from all the divisions of the NA. It featured  5 Kilometers combat race through difficult terrains, beam heaving, Sit Up, Push Up, Vertical Rope Climbing as well as  Step Up Bench Test and 15 kilometers combat cross country race," he mentioned.