Woman rains curses at child naming, prays baby become corrupt leader in future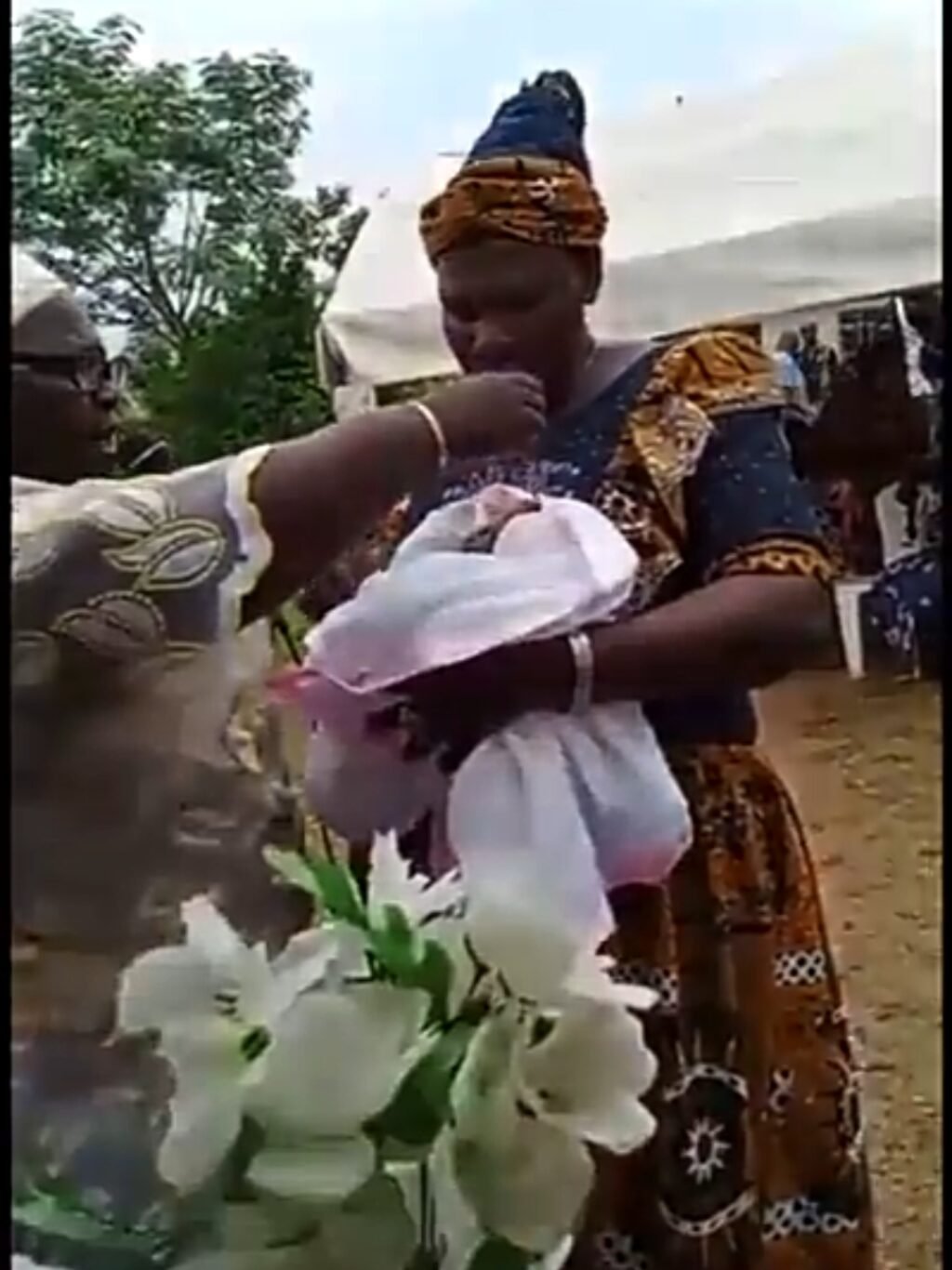 A Nigerian woman has cursed a newborn baby, Israel Akorede.
The woman is seen in a viral video cursing a newborn baby during the child's naming.
Tucking a pen in the hand of the baby, the Yoruba woman prayed that the boy would become a corrupt leader in the future.
According to the woman, the pen is an instrument Nigerian leaders are using to falsify figures and embezzle the public funds.
"I hand over this pen to you, Israel Akorede. May the Lord count you among corrupt leaders who will be embezzling the Nigeria's money," she prayed.
Reactions:
Oludare Lasisi wrote, "I am not a Christian but very "liberal" about religions. I want good Christians to critically explain this prayer point for this innocent baby.
Aye ma ti wa baje ooo. Wahala ti de oooo."
In his reaction, Mojeed Kolawole wrote, "We joke too much in this country. Before he will start stealing the public funds. He will first start from home. This woman should be arrested."
Condemning the prayer point, Abisola Aridola, said, "Fada Lawd!!
What kind of nonsense is this now, haba, speaking evil into his life and his parents were watching? OMG, Haa."