LNSA officers kitted in new, improved uniforms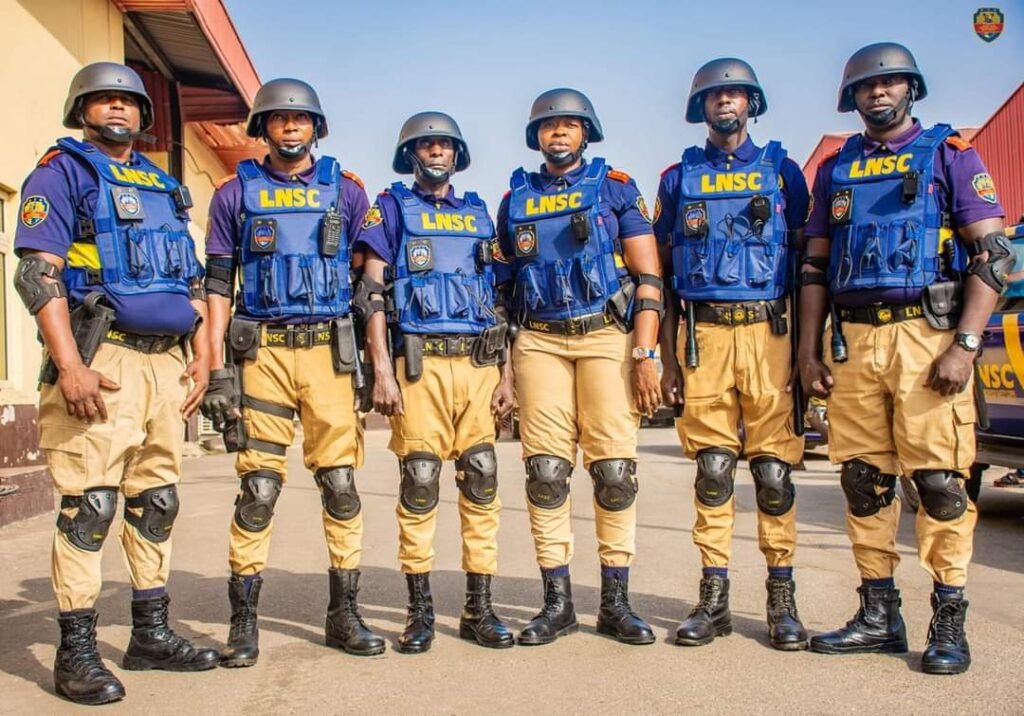 The Lagos State Neighbourhood Safety Agency (LNSA) has provided new and improved kits for its operatives, with a charge that all Corp Officers of the Agency must not in any way abuse the use of their kits and position.
The General Manager of the Agency, Prince (Dr.) Ifalade Oyekan, stated this during the formal presentation of the operational kits to operatives on Monday at the Safety Arena Complex, Bolade Oshodi, noting that the new and improved kits were designed to enhance visibility and personal safety while on duty across the State.
He pointed out that Governor Babajide Olusola Sanwo-Olu is doing everything possible to ensure the vision of a "Greater Lagos" is manifested in all key areas, particularly to enhance the lives of residents of Lagos State, through enhanced safety services provided by the Officers of the Corp of the Agency.
Warning the Officers to be mindful of the Standard Operating Procedures (SOP) in their deployment of the kits provided by the State Government, Oyekan said, "The purpose of the kits is in line with Governor Sanwo-Olu's efforts at protecting you while on duty and the kits are to be protected as you ensure the safety of Lagos residents and visitors".
The General Manager also used the opportunity to assure Lagosians of a more secure Lagos as the nation moves toward the 2023 General Elections.