ANCOPSS urges government to redesign secondary school curriculum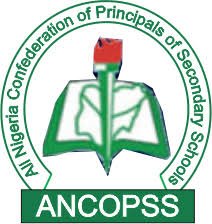 The All Nigeria Confederation of Principals of Secondary Schools has called on the Nigerian government to redesign the secondary school curriculum.
ANCOPSS national president, Mallam Ibn Musa, in an interview on what reforms the government should focus on in 2023, maintained that a curriculum conference should be held so as to enable the redesigning of the system to fit-for-purpose.
"We need to seat and look at our system of education. It has been a long time since we had a curriculum conference so we can redesign the education system. We can't expect change if we don't redesign the curriculum," he said.
He added that the redesigning of the secondary school education system would create opportunities for technical education to be incorporated into the system, saying skills acquisition would keep them away from social vices.
"We need to talk about technical education instead of a non-functional system where students will graduate with no job we want a system where from secondary school they have things to do. After secondary school, a student can have a trade or skill acquisition, they do in other countries. It is during secondary education that a student is supposed to learn something and have something to do after JSS and SSS not waiting till university. It will need serious funding so that our products from secondary schools will be productive, it will also reduce militancy and crime."
Also speaking, the Director, of Platforms College, Ipaja, Dr Bola Obe, suggested that industrial training should be introduced to schools from SS 1 to SS 3.
"Our children should be given the kind of education that will make them employable. Soft skills, emotional intelligence, coding, and entrepreneurship should be actively integrated in the secondary school curriculum. I will also suggest that from SS 1 to SS 3, industrial training should be introduced to schools. Third-term holidays should be used for industrial training for students. They should have a foretaste of what life is like in the workplace, this will guide them in course selection for higher education. I will also suggest, that institute for career choice and guidance should be established. It should be under the Ministry of Education. This institute should have software that will take inputs from a particular student, their experiences, their expectations, their hobbies, and their strengths and weaknesses; then the software would suggest courses that the student could study. This will help SS 3 to limit trials and errors in the selection of courses to study in higher institutions."
He bemoaned the low figure allocated for the education budget.
"Government, over the years has done a lot when it comes to education. We have seen a lot of intervention programmes and policies that are proactively in line with the current need of society. However, there is a need to do more. The budgetary provision to education is still way below the benchmark of the United Nations which is 13% of the total budget. Apart from national security, health, water, and food, education should be prioritised. By this, I mean, functional education," he said.