President Barrow supports women group with eight million Dalasi to boost socioeconomic status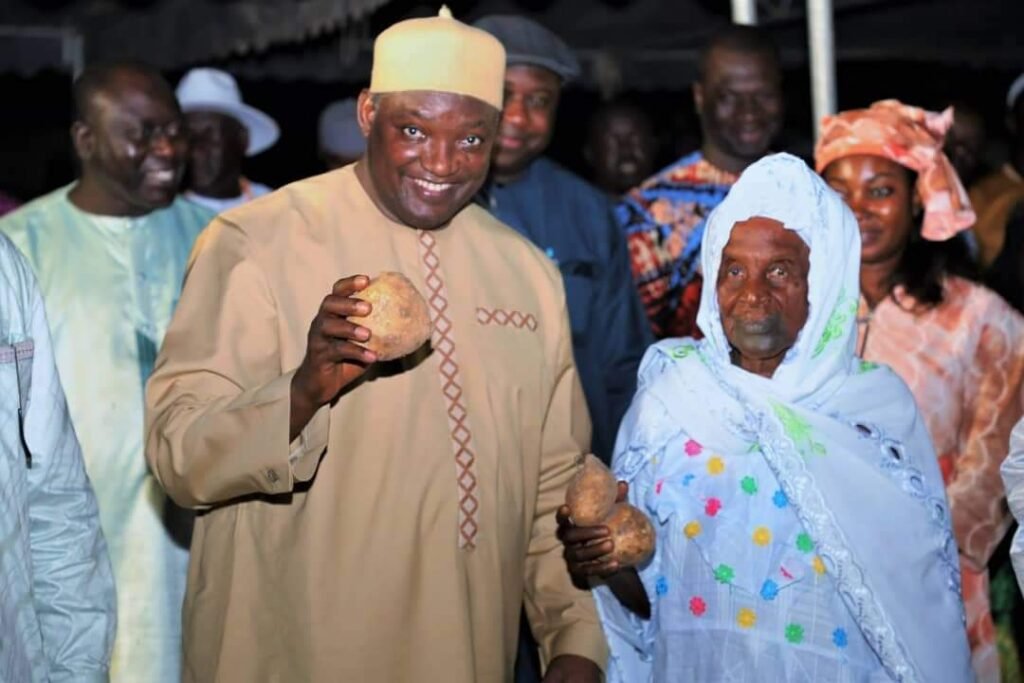 The Gambian President, Adama Barrow, has presented over eight million Dalasi to 20 women groups in the West Coast Region.
According to the president, the initiative aimed at boosting the socioeconomic status of the women in the country.
Barrow disclosed this on Thursday December 8, 2022, during the second leg of the ongoing Meet the People Tour in Brikama.
The president presented the cheques to the women as part of the Women Enterprise Fund.
According to a report, this year, the Fund targets 50 women groups in each region, the presentations of which the president conducted in the first leg of the tour.
In Brikama, the tour party received a rousing welcome to the West Coast Region, and the president announced plans to electrify and build the road infrastructure, the report says.
Barrow, therefore, urged the people to embrace the development projects he is pursuing, adding that his mandate is to serve The Gambia.
President Barrow urged the Brikama locals to resolve the land dispute as soon as possible so that construction on the proposed World Bank-financed hospital could begin.
He continued by saying that such a crucial building for the people required maximum priority.
Scores of speakers praised the president for being "a unifying figure and spearheading a development-oriented agenda".