Gov Oyetola trespasses on tradition, imposes rejected king — Akinrun-in-Council calls for removal of Akadiri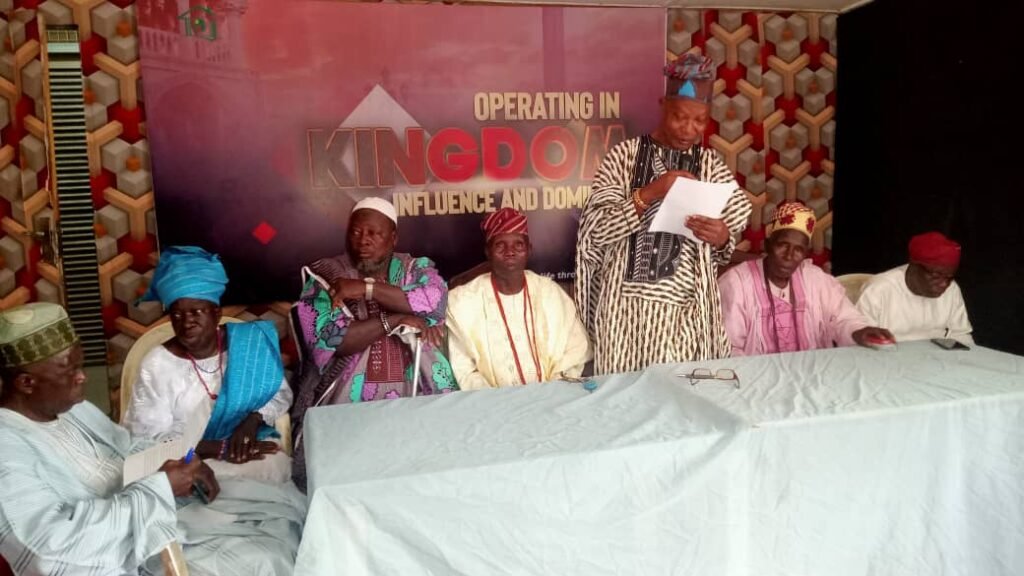 The Akinrun-in-Council, a group of Kingmakers in Ikirun, has condemned the imposition of a new Akinrun by the Osun State Governor, Oyetola.
The Council registered its displeasure in a statement issued on Thursday November 17, 2022, stressing that it is morally wrong of the governor to bypass the kingmakers and impose "an unworthy individual."
According to the Council, the action of the governor is tantamount to the desecration of the well-established tradition, capable of incurring the wrath of the gods.
The Council, therefore, warned the governor to urgently make amends by removing his self-imposed, unwanted and rejected king.
"It was last week that the Osun State governor imposed a stranger, Yunus Olalekan Akadiri, as the new Akinrun in a town. Oyetola flagrantly ignored the traditional process and trespassed on the leniency of the kingmakers," the Council said in a statement.
"Despite that the matter is before the court, and the fulmination trails the imposition, as well as the fierce protests by Ikirun youth, Oyetola went ahead to incur the wrath of the gods," the Council added.
Speaking at the press conference organized in Oshogbo by the Akinrun in Council, one of the chiefs, Oloye Yakub Fabiyi, decried the attitude of the state governor.
"It is unbecoming of a governor to ignore the court order. It is obvious that he has no regard for the constitution. He went to court to challenge the victory of the Peoples Democratic Party after the gubernatorial election. That shows he believes in it. Why is he imposing a king without allowing due process?" Fabiyi said.
He added, "It took the diplomatic intervention of the elders to pacify the angry youth protesting the imposition. This is morally wrong. The action of the governor is capable of fueling a serious crisis in Ikirun."
Fabiyi maintained that the Akinrun is never chosen through an election. According to him, there are laid down procedures which must be followed for peace to reign.
"The imposition of Akadiri never followed due process. This is the reason the townspeople, the chiefs and kingmakers are calling for the immediate removal of the new king imposed by Oyetola," Fabiyi said.
"Oyetola has already pierced the serenity of the Ikirun town, following his attitude. It is evident that he is not a good leader," he concluded.